If you are a Baystate employee (have a Baystate EN / PN#) before you can register for a course, you will need to authenticate and update your Continuing Education account.
Step 1: Log in 

Click "Login" in the upper right corner

Click "Login with your Baystate staff credentials" 
Enter your BH Network User ID and password
You will be prompted to update your profile
Step 2: Update Your Profile

Click "update your profile" or "My Account"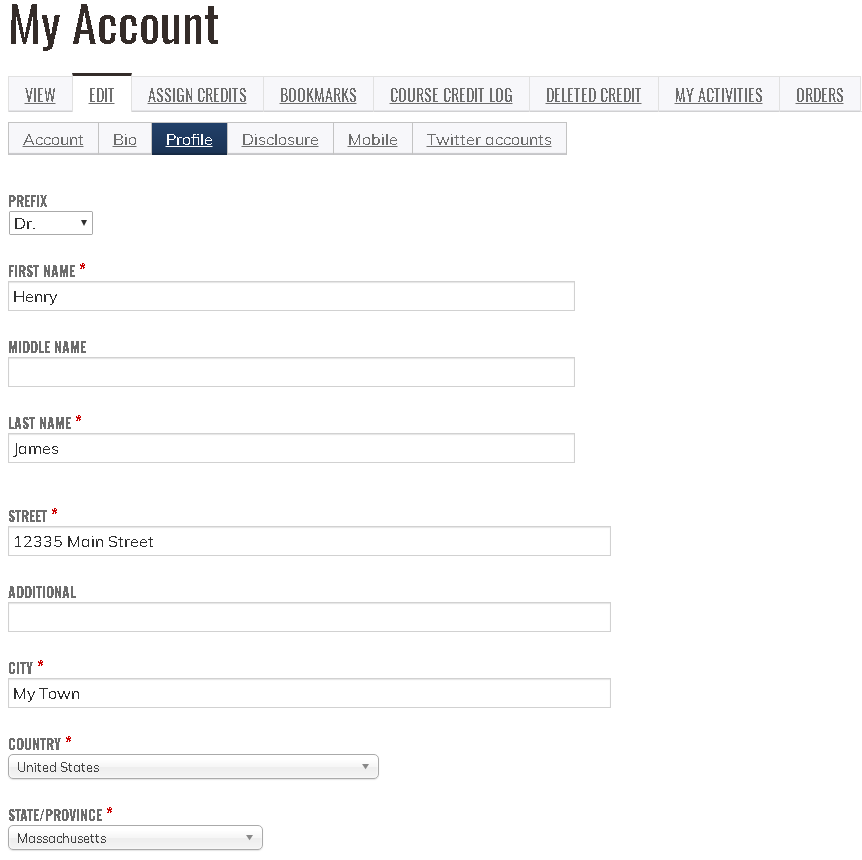 Enter your profile information

Required fields are denoted by an asterisk (*)
If credentials are not applicable, please enter a period (.)
Click "Save" when complete

EthosCE provides text messaging technology to manage attendance, evaluation and credit. Attendance to Grand Rounds/RSSs will be processed by texting a code from your mobile phone.
Step 3:  Register Your Mobile Number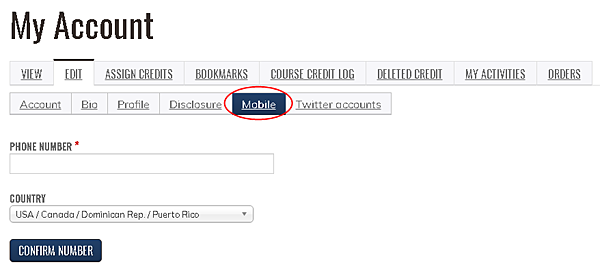 Click the "Mobile" tab, enter your 10-digit mobile phone number (excluding any dashes, parentheses, or spaces)      
Click "Confirm Number"
A confirmation code will be sent by text to your mobile phone.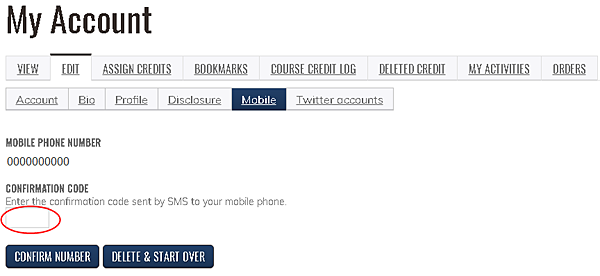 Enter your Confirmation Code
Click "Confirm Number"
Click "Save"
> For additional help updating your account, please email our BaystateCIPE staff