The 33rd Annual Victims' Rights Conference - Survivor Voices: Elevate. Engage. Effect Change.
Date & Location:
Friday, April 28, 2023, 8:00 am to 3:30 pm, Baystate Health Education Center, Holyoke, MA
Goal:
In its 33rd year, the Annual Victim Rights Conference has seen the importance and impact of survivors joining us to share their experiences.  The overarching goal of this educational activity is to bring together survivors and professionals to share best practices that will ensure support that is survivor-driven.  By centering on survivors' stories, we hope to break the silence, eliminate stigma, and elevate their voices.  These stories emphasize that partnerships between survivors and professionals can lead to effective change in program, policy, and practice across the multiple professional disciplines in attendance.  Additionally, participants will gain awareness of the neuroscience behind burnout and secondary traumatic stress and the most effective institutional and individual responses to restoring resilience. 
Jointly Provided by:
The Hampden County District Attorney's Office, Baystate Family Advocacy Center, and Baystate Continuing Interprofessional Education
Target Audience
This course is designed for law enforcement, mental health professionals, victim witness advocates, physicians, nurses, psychologists and community providers.  
Learning Objectives
Discuss the dynamics of power and control within domestic violence relationships.

Identify ways survivors can be supported throughout their healing.

Discuss the importance of survivors telling their stories without stigma. 

Discuss the ripple effects of trauma.
Describe the process of getting a law created.
Discuss how to effect change following a horrific loss.
Describe the purpose of a hospital-based violence intervention program (HVIP)
Describe how the "Better Tomorrow" collaboration helps promote wellness, healing, and health in patients injured by violence, both in the hospital and in the community. 
Apply a real life scenario to educate young people about dating violence
Examine how a family chose to tell their story to assist with prevention efforts.
Identify the tools to assist a domestic violence survivor.
Identify the symptoms of burnout and how they are explained as response to threat.
Describe how the workplace setting may exacerbate or improve burnout symptoms.
Formulate a strategy based on harnessing effective stress responses at an individual and institutional level to prevent burnout and promote vitality.  
Program Schedule  
8:30         Welcome & Introduction
                Jessica Wozniak, PsyD
                Baystate Family Advocacy Center
8:45         Family Advocacy Center Overview
                
9:00         Keynote:  Yvonne's Story
                Yvonne Greene & Lisa McCue
10:00       Break
10:15       Amanda's Law-One Mom's Story on Effecting Change
                 Michelle Penna
11:15        Introducing Better Tomorrow - A Hospital Based Violence Intervention Program
                 Kristina Kramer, MD, FACS

12:00        Lunch
1:00         1:11 Preventing Dating Violence
                 Anthony D. Gulluni, Hampden District Attorney
2:00          Burnout, Brains, and Befriending:  The Science of Burnout & How to Restore Resillience
                 Heather Forkey, MD & Jessica Griffin, PsyD
3:30          Adjourn

The design and content of Baystate Continuing Interprofessional Education (CE) activities support quality improvement in healthcare and provide fair and balanced views of therapeutic options. Faculty or planner conflicts of interest are resolved before the educational activity. Faculty Disclosure
None of the members of the faculty or planning committee have commercial relationships with commercial  companies providing goods or services used on patients.
Baystate Education Center
361 Whitney Avenue
United States
Meeting Room temperatures will fluctuate. 
Keynote Speakers
Yvonne Greene
Yvonne is a 44-year-old woman who was born and raised in Springfield, Massachusetts.  She has two daughters ages 14 and 10 and a twin sister. Yvonne is one of the lead singers of a group called "God's Gifted" with her twin sister, younger brother and sister and has traveled many places singing God's gospel.    In 2016 Yvonne survived an attack of domestic violence by her then husband, and the father of her two beautiful daughters.  The attack occurred in front of them and left her in a coma fighting for her life.  Yvonne courageously tells her story to shine a light on the devastating impacts of domestic violence on individuals and families and to inspire others to share their stories.  Yvonne is joined by Lisa McCue, one of the many advocates that assisted her in finding hope and resilience in her journey to healing. 
Lisa McCue
Lisa is a member of the Baystate Child Advocacy Training & Support Center.  She has been lifting up survivor's voices for over 16 years through leadership, direct service, consultation, training and presenting on trauma informed victim services and victim rights.  Lisa's perspective is shaped by her lived experiences.  Lisa is the current chair of the Boston Garden of Peace where her brother Kevin's name is memorialized as a victim of homicide in 1999.  Her perspective is shaped by lived experience, learnings from the dedicated team of victim advocates she has provided leadership for, and the countless victims she has been privileged to walk beside as they journey through the aftermath of crime.  Lisa met Yvonne while working at the Family Advocacy Center and was inspired to support Yvonne's journey in courageously telling her story as a survivor of domestic violence. 

Heather Forkey, MD
Director, Child Protection and Foster Children Evaluation Service
UMass Memorial Children's Medical Professor
Professor of Pediatrics
UMass Chan Medical School
Jessica L. Griffin, PsyD
Executive Director
Lifeline for Kids, Child Trauma Training Center & Resilience Through Relationships Center
Associate Professor of Psychiatry & Pediatrics
UMass Chan Medical School
Anthony D. Gulluni
Hampden District Attorney
Kristina Z. Kramer, MD, FACS
Associate Trauma Medical Director
Department of Surgery
Baystate Medical Center
Assistant Professor of Surgery
University of Massachusetts Chan Medical School
Michelle Penna
On August 26, 2011, 20-year-old Amanda Plasse was brutally stabbed to death in her apartment in Chicopee, MA.  It was nearly two years later when it was revealed that two police officers took photographs with their personal cellphones and shared these photographs with others.  Michelle, Amanda's mother would spend the next decade lobbying tirelessly on Beacon Hill to push through a bill banning first responders from taking and sharing unauthorized photos of crime victims, entitled "Amanda's Law".  This bill was signed into law on August 4, 2022.  Michelle shares her journey as a tireless advocate for her daughter to ensure that no other family has to experience what the Plasse's did following the tragic loss of Amanda. 


Faculty Disclosure
The design and content of Baystate Continuing Interprofessional Education ( CE ) activities support quality improvement in healthcare and provide fair and balanced views of therapeutic options.  Faculty or planner conflicts of interest are mitigated before the educational activity.

None of the members of the faculty or planning committee have commercial relationships with commercial  companies providing goods or services used on patients.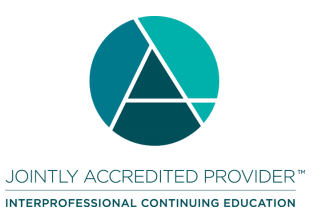 In support of improving patient care, Baystate Health is jointly accredited by the Accreditation Council for Continuing Medical Education (ACCME), the Accreditation Council for Pharmacy Education (ACPE), and American Nurses Credentialing Center (ANCC), to provide continuing education for the healthcare team.
Available Credit
5.25

AMA PRA Category 1 Credit™

5.25

ANCC Contact Hours

5.25

APA American Psychological Association

Baystate Health is approved by the American Psychological Association to sponsor continuing education for psychologists. Baystate Health maintains responsibility for this program and its content.

0.00

ASWB Continuing Education Credit(s)

5.25

IPCE Credit Hour(s)

5.25

NBCC

Baystate Health is an NBCC Approved Continuing Education Provider (ACEP™) and may offer NBCC approved clock hours for events that meet NBC requirements. The ACEP solely responsible for all aspects of the program.
Please Note:
Each participant must register themselves for the program.
Notify your Education Coordinator/ Supervisor that you have enrolled in the course and an interdepartmental funds transfer form must be submitted to Continuing Education.
| | |
| --- | --- |
| In order to receive CREDIT, the evaluation must be completed by: | Fri, 04/28/2023 - 3:30pm |
We appreciate your business and sincerely wish to meet your educational needs.  We understand that the schedule of a busy professional, like yourself, is subject to change.  Therefore, we have included information about our refund/cancellation policies for your convenience below.
Cancellation:
If you must cancel, telephone Baystate Continuing Interprofessional Education at 413-322-4242 and follow your call with a written/email request.  All cancellations will incur a $25.00 fee.  Please note that we cannot refund cancellations received less than two weeks (10 business days) before the program date.
Refund Policy:
Your refund, less a cancellation fee, will be processed within two (2) weeks from the date we receive the written notification.  For credit card refunds, please allow one to two (1-2) billing cycles for the credit to appear on your statement.
Specific Aids or Services:
Please call Baystate Continuing Interprofessional Education at 413-322-4242 if, under the Americans with Disabilities Act, you require specific aids or services during your visit to this continuing education program.