Behavioral Family Systems Therapy for Diabetes Workshop (BFST-D)
January 9, 2023

to

January 10, 2023
Goal:
Train attendees in the component parts of Behavioral Family Systems Therapy for Diabetes (BFST-D) for implementation with youth with diabetes and their families.
Provided by:
Child Behavioral Health and Pediatric Endocrinology and Baystate Continuing Interprofessional Education
Target Audience
This course is designed for both child behavioral and medial providers who work with the pediatric diabetes population.
Learning Objectives
Learners will be able to apply fundamentals of adolescent development to behavioral interventions with families of youth with diabetes.  
Learners will be able to articulate theoretical underpinnings of BFST-D.
Learners will be able to implement component parts of BFST-D including problem solving, communication skills training, cognitive restructuring, and family roles and rules interventions.
Day One:  BFST-D Workshop – January 9th, 2023
8:00 – 8:30         Introductions and coffee
8:30 – 9:00          Adolescent development
Individuation

Defiance of convention

Storm and stress debunked

Risk and reward data – safe to swim with sharks
9:00 – 9:30          Working with parents and adolescents
Roberts, Block & Block – naturalistic observations of parenting

Cats and dogs and diabetes

Balanced alliances – how to play both sides

Use of info about development
9:30 – 10:00       BFST model and conceptual underpinnings
10:00 – 10:15     Break
10:15 – 10:45     Problem solving
Fundamental attribution error

Behavior is context dependent
10:45 – 11:30     Communication skills training
11:30 – 12:00     Lunch
1:00 – 1:30         Strong beliefs
1:30 – 2:00         Family systems interventions
2:00 – 2:30         Contraindications and cultural considerations
2:30 – 4:00          Live family demonstrations
Family 1 – 45 minutes

Family 2 – 45 minutes
4:00 – 4:45          Q & A - Putting it all together
Day Two:  BFST-D Workshop – January 10th, 2023
8:00 – 8:30         Coffee and getting settled
8:30 – 9:00         Empirical outcomes
9:00 – 10:15       Problem solving videos – dos and don'ts
10:15 – 11:30     Communication skills training – dos and don'ts
11:30 – 12:30     Applications to skype, transition, etc.
12:30 – 1:00       Wrap up
Family Advocacy Center
300 Carew Street
United States
Program Director
Peter Thunsfor, Ph.D
Assistant Professor
UMASS Chan Medical School - Baystate 
Clinical Supervisor
Child Behavioral Health
Baystate Medical Center
Faculty
Michael A. Harris, PhD
Professor, Pediatrics
Psychologist/Chief of Pediatric Psychology
Oregon Health & Science University

Jill Weissberg-Benchell, PhD, CDES*
Professor of Psychiatry and Behavioral Sciences
Northwestern University Feinberg School of Medicine
Collaborative Specialty Care Director
Pritzker Department of Psychiatry and Behavioral Health
Ann and Robert H. Lurie Children's Hospital of Chicago
Faculty Disclosure
The design and content of Baystate Continuing Interprofessional Education (CE) activities support quality improvement in healthcare and provide fair and balanced views of therapeutic options. Any relevant financial relationships are mitigated prior to the educational activity.
None of the faculty or planners for this educational activity have relevant financial relationship(s) to disclose with ineligible companies whose primary business is producing, marketing, selling, re-selling, or distributing healthcare products used by or on patients.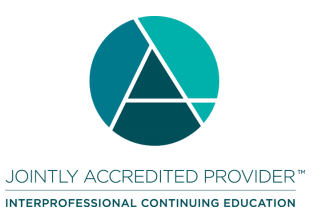 In support of improving patient care, Baystate Health is jointly accredited by the Accreditation Council for Continuing Medical Education (ACCME), the Accreditation Council for Pharmacy Education (ACPE), and American Nurses Credentialing Center (ANCC), to provide continuing education for the healthcare team.
Available Credit
10.50

APA American Psychological Association

Baystate Health is approved by the American Psychological Association to sponsor continuing education for psychologists. Baystate Health maintains responsibility for this program and its content.

10.50

ASWB Continuing Education Credit(s)

10.50

IPCE Credit Hour(s)
Please Note:
Each participant must register themselves for the program.
| | |
| --- | --- |
| In order to receive CREDIT, the evaluation must be completed by: | Sun, 12/31/2023 - 1:00pm |
We appreciate your business and sincerely wish to meet your educational needs.  We understand that the schedule of a busy professional, like yourself, is subject to change.  Therefore, we have included information about our refund/cancellation policies for your convenience below.
Please call Baystate Continuing Interprofessional Education at 413-322-4242 if, under the Americans with Disabilities Act, you require specific aids or services during your visit to this continuing education program.