Current Issues in Breastfeeding - May 2, 2019
Date & Location:
Thursday, May 2, 2019, The Log Cabin and Banquet Meeting House, 500 Easthampton Road, Holyoke, MA  01040
Register before April 17th and save $10.00. Use coupon Code BF2019
Overnight Accommodations - Register by April 10th
Room block available at D. Hotel Suites & Spa
1 Country Club Rd.
Holyoke, MA
Call 413-533-2100 - Use reservation code BBC or 
Register online http://bit.ly/BBC0519
After April 10th, If rooms are available,  rates remain the same. 
Goal:
This educational program is designed to provide attendees with evidenced based research and skills that will support knowledge for optimum support and guidance of breastfeeding families.
Provided by:
Baystate Health Lactation Services and Baystate Continuing Interprofessional Education
Target Audience
This course is designed for nurses in the following practice settings: OB/GYN, maternal child, pediatrics, neonatal intensive care unit/critical care nursery, postpartum, LDRP, newborn nursery, infants and children's unit; visiting nurses caring for mother/baby dyads, doulas, mid-wives, WIC counselors, La Leche League leaders; physicians in the the specialties of pediatrics, OB/GYN, and family practice; nurse practitioners, resident physicians in medicine-pediatrics, pediatrics, and OB/GYN; parent educators, childbirth and breastfeeding instructors, lactation consultants and lactation counselors. The audience was determined based upon their proximity in the well and sick care of mother/baby dyads.
Learning Objectives
Anatomy and Physiology of Infant Feeding (What is normal suckling)
Discuss gestational development of the suck-swallow-breathe developmental reflex and identify the various tissues and cranial nerves involved.

Identify five components of normal sucking physiology.
Assessing and treating the infant with Sucking problems
List the five classification categories of infant sucking problems and describe proper assessment strategies.

Discuss five basic and advanced practice intervention strategies for infant sucking problems.
The Future is Here: Epigenetics, Stem Cells and Breastfeeding
State how breastmilk miRNA control epigenetics and an infant's phenotype, and describe the role of epigenetics in explaining long term effects of breastfeeding to the infant and mother.

Discuss the possible role of breastmilk stem cells on the infant
Exclusive Breastfeeding, Microbiota and Metabolic Syndrome
Describe the role of infant feedings pertaining to changing the bacteria flora and its effect on infections and inflammatory diseases including long-term obesity, cardiovascular disease and type 2 diabetes.

Describe what to counsel breastfeeding mothers with concerns about colostrum, early milk supply and poor weight gain.
The Log Cabin Banquet and Meeting House
500 Easthampton Road
United States
There is free surface parking. Park in the upper half of the parking lot which is nearest the Education Center entrance. Enter through the glass foyer at the end of the building.
Meeting Room temperatures will fluctuate.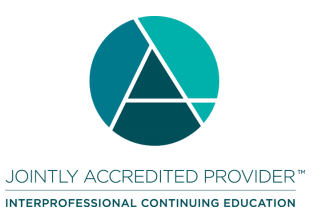 In support of improving patient care, Baystate Health is jointly accredited by the Accreditation Council for Continuing Medical Education (ACCME), the Accreditation Council for Pharmacy Education (ACPE), and American Nurses Credentialing Center (ANCC), to provide continuing education for the healthcare team.
Available Credit
6.50

AMA PRA Category 1 Credit™

6.50

ANCC Contact Hours

6.50

BCIPE Instructional Hours

6.25

IBLCE L-CERPs

The International Board of Lactation Consultant Examiners has approved Current Issues in Breastfeeding - May 2, 2019 for a maximum of 6.25 L CERPs IBLCE
Approval # C1881364
Register Early and SAVE $10
Enter Coupon Code:   BF2019
This coupon expires 14 days before the event.
After April 10th, rooms are subject to availability.  Rates remain the same.
| | |
| --- | --- |
| In order to receive credit, the evaluation must be completed by: | Tue, 12/31/2019 - 8:00am |
We appreciate your business and sincerely wish to meet your educational needs.  We understand that the schedule of a busy professional, like yourself, is subject to change.  Therefore, we have included information about our refund/cancellation policies for your convenience below.
Cancellation:
If you must cancel, telephone Baystate Continuing Interprofessional Education at 413-322-4242 and follow your call with a written/email request.  All cancellations will incur a $25.00 fee.  Please note that we cannot refund cancellations received less than two weeks (10 business days) before the program date.
Refund Policy:
Your refund, less a cancellation fee, will be processed within two (2) weeks from the date we receive the written notification.  For credit card refunds, please allow one to two (1-2) billing cycles for the credit to appear on your statement.
Specific Aids or Services:
Please call Baystate Continuing Interprofessional Education at 413-322-4242 if, under the Americans with Disabilities Act, you require specific aids or services during your visit to this continuing education program.